LEASE PURCHASES NEEDED IMMEDIATELY IN MOBILE, ALABAMA!!!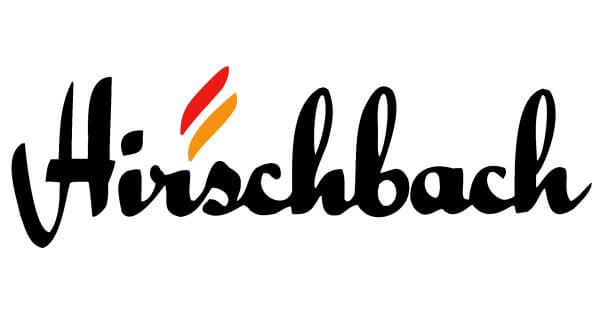 Hirschbach Motor Lines
18355 U.S. Hwy 20 West
East Dubuque, IL 61025
LEASE PURCHASES NEEDED IMMEDIATELY IN MOBILE, ALABAMA!!!
Driver types hired: Lease Purchase
Equipment types hired: Dry Van

Hirschbach Motor Lines has an immediate need for qualified CDL A drivers. If you have a current CDL A license and a clean driving record please contact a recruiter today at 800-554-2969!
Apply Now!
About Hirschbach Motor Lines
$5,000 Retention Bonus for all NEW Lease Contractors!!!!!!

$1,000 Sign On Bonus!
Huge 10¢ Per Mile Pay Increase for OTR Lease Operators

We Doubled Stop Pay Putting Even More Money In Your Pocket

Fuel Price Protection Program - Lease Operators Pay Only $.99 Per Gallon of Fuel

JUST ANNOUNCED -- Hirschbach just announced the largest pay increase in the history of the company -- a whopping 10¢ per mile pay increase for all over the road lease contractors. The new pay scale means you'll earn at least $1.00 a mile on all miles, loaded and empty, up to 1,000 miles. That's an enormous $12,000 annual raise for most lease operators. We offer practical Mile Pay, Higher Pay for shorter dispatches, and Minimum Pay Per Dispatch. Groundbreaking $.99 per gallon Fuel Price Protection Program for new lease operators saves hundreds of dollars each week in fuel costs and puts those savings in the driver's pocket. Lease fuel-efficient nicely spec'd trucks with APUs, upgraded seats and interiors and built-in refrigerators. Fleet consists of mainly 2013 & newer International ProStar+ and Freightliner Cascadia tractors. Average 2100 to 2500 miles per week. Company drivers average $.45 per mile. Run excellent freight lanes primarily east of the Rocky Mountains. Drivers in key Midwestern and New England states may qualify for one of our dedicated fleets. Company drivers enjoy medical benefits available within 30 days of hire and starting at around $19 per week. Passenger program and pet program are available for both company and lease operators. We offer paid travel, motel, and meals for orientation. Apply on this site now or call us at 866-780-9306.

Along with the pride gained from representing one of the top companies in the trucking industry Hirschbach drivers enjoy some very competitive benefits.

Lease Operators

Practical mile pay with higher pay for shorter loads and minimum pay per dispatch
Average 2100 to 2400 miles and more per week
Pre-planned dispatch
Out 6 to 21 days with 1 – 3 days off depending on where you live
Average $1.00 or more per mile depending on length of haul
Trucks equipped with toll transponders and we pay the tolls
Paid permits, reefer fuel, and lumper fees
Free document scanning, Comdata fuel card, and fuel optimizer program
Mileage/safe delivery and clean CSA inspection bonuses
Weekly settlements with direct deposit option available
Stop pay and detention pay
$1500 driver referral bonus
Paid transportation, motel, and meals for orientation

Payment Options:

Paid Weekly
Direct Deposit Available
Retirement Plan / 401k
Lay Over Pay
Deadhead Pay
Stop off Pay
Vacation Pay
Orientation Expenses Paid

Other Benefits:

No-Touch Freight: 99%
Lease Purchase Program
Assigned Equipment
Assigned Dispatchers
24/7 Dispatch Available
Base Plate & Permits
Rider Program
Pet Policy
Health Insurance
Life Insurance
Est. Miles A Week: 2,501 - 2,750
Orientation Length: 3 days
Satellite Communications: Other
Apply Now!
Equipment Experience Accepted
Household Goods
Refrigerated
Car Hauler
Required Endorsements
| | |
| --- | --- |
| Hazmat | No |
| Doubles / Triples | No |
| Tanker | No |
| Passenger | No |
Expediting Experience Required?
No, we do not require that applicants have expediting experience.
Benefits Information
| | |
| --- | --- |
| Do you offer a medical plan? | No |
| Do you offer a dental plan? | No |
| Do you offer a vision plan? | No |
| Do you offer a retirement plan? | No |
| Do you offer profit sharing? | No |
| Do you offer stock purchase? | No |
Bonuses Information
| | |
| --- | --- |
| Do you offer bonuses for extra pickups & dropoffs? | No |
| Do you offer hiring bonuses? | No |
| Do you offer annual bonuses? | No |
| Do you offer mileage bonuses? | No |
| Do you offer safety bonuses? | Yes |
| Do you offer a per diem? | No |
Apply Now!