Dry Van Operators Wanted In Missouri!!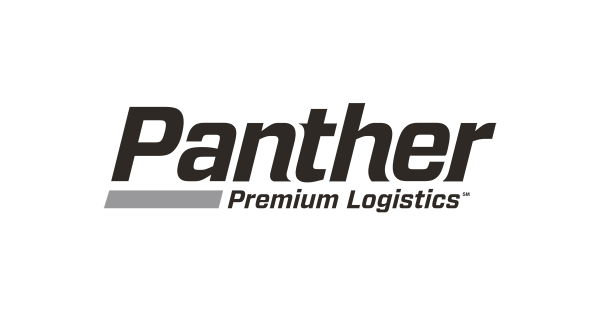 Panther Premium Logistics
84 Medina Road
Mednia, OH 44256
Dry Van Operators Wanted In Missouri!!
Driver types hired: Owner Operator
Equipment types hired: Dry Van

Panther Premium Logistics is hiring Dry Van Owner Operators in Saint Louis, Missouri. If you are a Dry Van Owner Operator please contact a recruiter at Panther Premium Logistics today! 866-685-9280
Apply Now!
About Panther Premium Logistics
Panther Premium Logistics is seeking experienced Owner Operators & Fleet Owners to join their team.

Travel throughout the United States and Canada. Run lower miles. Earn higher revenue. Welcome to Panther.

Tractor Sign-On Bonus up to $6,000 and
Up to $4,000 Sign-On Bonus for straight trucks!

WHY EXPEDITED?

The difference between standard transportation services and expedited freight is similar to the difference between putting a stamp on a letter and mailing it, versus paying a premium to an overnight service to ensure the letter's prompt delivery. Because Panther customers demand guaranteed "on-time" delivery, we too charge a premium for these transportation services. The result-We offer the best service by attracting the BEST PEOPLE.

Panther is the fastest growing expedited carrier in the U.S. Our business has always depended on the experience of quality contractors like you who are committed to delivering our customers' freight on time, every time. Panther Premium Logistics is a state-of-the-art operation. Our package includes features that not only help you succeed; they help make your road to success easier.

WE OFFER O/O's & FLEET OWNERS:

Great Compensation package- Rates per mile are well above industry average
Personalized, web-based, business support center
On-going support and assistance from our Contractor Relations Group
Panther's Premier Driver Rewards Program
Fuel paid from dispatch to pick-up
Freight base spanning multiple international industries
Authorized passenger program
No forced dispatch
Elite, Platinum, and DOD opportunities
Medical, vision, and dental programs available
Lease Purchase program
55% of load on Comdata card
Company supplied trailers for all tractors
Fuel and tire discount program
No upfront money required
Satellite Communications
99% no-touch freight
24-hour dispatch

History
Panther was established in 1992 as Panther II Transportation by Daniel Sokolowski. Under Sokolowski's direction Panther has grown from 5 owner operators being dispatched out of a basement to the leader in the expediting industry that it is today.

Qualifications
As an expedite carrier, we provide the very best in service; our customers depend on it! Therefore, it is our policy to partner with the very best Owner Operators-business partners who are committed to upholding the Panther on-time guarantee and who meet the following requirements.

Benefits

Great Compensation package
Panther Premier Rewards Program
Satellite Communications
99% no-touch freight
No forced dispatch
Open door policy
Passenger policy
24-hour dispatch
New Fleet Relocation Program
New Fuel Advance process
Improved Web Tools
Apply Now!
Equipment Experience Accepted
Household Goods
Refrigerated
Car Hauler
Required Endorsements
| | |
| --- | --- |
| Hazmat | No |
| Doubles / Triples | No |
| Tanker | No |
| Passenger | No |
Expediting Experience Required?
No, we do not require that applicants have expediting experience.
Benefits Information
| | |
| --- | --- |
| Do you offer a medical plan? | No |
| Do you offer a dental plan? | No |
| Do you offer a vision plan? | No |
| Do you offer a retirement plan? | No |
| Do you offer profit sharing? | No |
| Do you offer stock purchase? | No |
Bonuses Information
| | |
| --- | --- |
| Do you offer bonuses for extra pickups & dropoffs? | No |
| Do you offer hiring bonuses? | No |
| Do you offer annual bonuses? | No |
| Do you offer mileage bonuses? | No |
| Do you offer safety bonuses? | No |
| Do you offer a per diem? | No |
Apply Now!