CDL A Owner Operator Immediate Positions Available!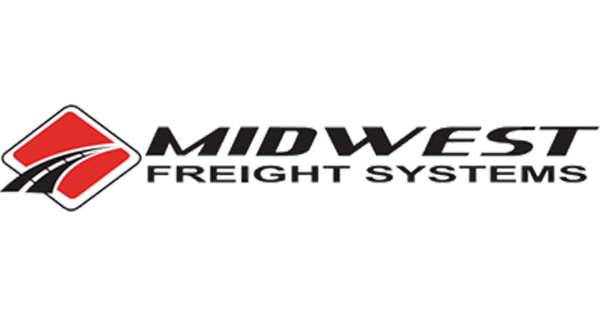 Midwest Freight Systems
21900 Hoover Rd
Warren, MI 48049
CDL A Owner Operator Immediate Positions Available!
Driver types hired: Owner Operator
Equipment types hired: Dry Van

Midwest Freight Systems is currently seeking motivated Owner Operators to join our team. If you have a Class A Dry Van Owner Operator please submit your application and contact a Midwest Freight Systems recruiter at 888-502-8109 TODAY!
Apply Now!
About Midwest Freight Systems
CDL A Truck Driver Job Great Home Time Options & Pay!

*****2 day Orientation- Then you're on the ROAD!****
*****Don't Wait! 586-580-1200 x4*****
Midwest Freight Systems has the flexibility you're looking for with a great starting pay. Whether you choose regional or OTR, Midwest Freight Systems has the right opportunity for you. Midwest Freight Systems Inc. (MWFP) is committed to offering our drivers the best working environment with more home time, dedicated runs and a consistent schedule. We are a family run business and know that you value the importance of being with your loved ones. We have been in business for over ten years and have the experienced personal to ensure the highest quality of service from accounting to dispatch.

Our trucks are safe, reliable and feature state of the art technology such as Fleet Locate (satellite tracked Trailers) Paper Logs, and Sylectus Mobile. Our dispatch team works around the clock to ensure as drivers you have everything you need on every load. This allows our drivers more time on the road and less hassle. We have weekly pay so that you can stay on top of your bills, not chase them down.

Home / Daily Routes
Wooster, OH, Cincinnati, OH, Buffalo, NY, West Chester, OH

Home Weekly Routes
Kansas City, MO, Iron Mountain, NC, Morehead, KY,

Expedite Truckload
Run Open board for high dollar loads

With our Tier status with bid boards our drivers have little down time, and we have multiple accounts with preferred status ensuring we are at the top of trucking companies.

*What we Offer our Drivers*
•More Home Time!
•Dedicated Routes
•New and reliable equipment
•99.9% No Touch Freight
•State of the art Fleet Locator System (satellite tracked trailers)
•Fuel Cards
•Competitive pay %, or Base Pay Scale
•Friendly 24/7, 365 Dispatch Team
•On-site Repair Shop
•Lease Purchase Options Available (for Qualified Drivers)
•Direct Deposit

*Driver Requirements:*

•2 year CDL A Experience
•No alcohol or Drug convictions
•No preventable accidents for 1 year
•Good verifiable Work History
•Pass DOT physical and Drug Screen
•Ability to determine and ensure cargo is safely secured
•Reliable Cellular Communication
•Pass the FMCSA Pre-Employment Screening Program (PSP

Get started right away! 586-580-1200. You can fill out our online pre-application at www.midwestfreightsystems.com (Dave is your Recruiter)

*And a SMARTWAY TRANSPORT PARTNER
Apply Now!
Equipment Experience Accepted
Required Endorsements
| | |
| --- | --- |
| Hazmat | No |
| Doubles / Triples | No |
| Tanker | No |
| Passenger | No |
Expediting Experience Required?
No, we do not require that applicants have expediting experience.
Benefits Information
| | |
| --- | --- |
| Do you offer a medical plan? | Yes |
| Do you offer a dental plan? | No |
| Do you offer a vision plan? | No |
| Do you offer a retirement plan? | No |
| Do you offer profit sharing? | No |
| Do you offer stock purchase? | No |
Bonuses Information
| | |
| --- | --- |
| Do you offer bonuses for extra pickups & dropoffs? | No |
| Do you offer hiring bonuses? | No |
| Do you offer annual bonuses? | No |
| Do you offer mileage bonuses? | No |
| Do you offer safety bonuses? | No |
| Do you offer a per diem? | No |
Apply Now!